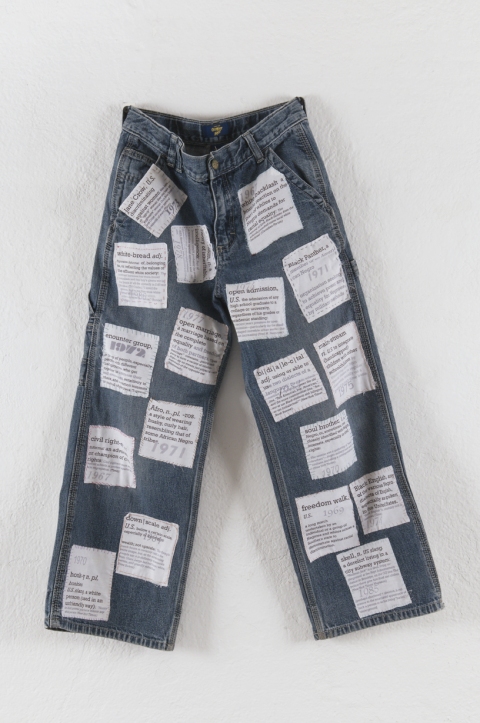 Random Search
2008
Jeans, Fabric patches, Stitching
15" x 23"
Created for an exhibition entitled "Mend."

When discussion turns to race and gender in this country, it's often in the context of "mending relations." I made a random search of the annual dictionaries (1967-1987), published by The World Book Encyclopedia in their Yearbook edition. Selected words with contemporary definitions have been presented as stitched patches on a pair of jeans, a clothing item that is now seemingly ubiquitous in our culture.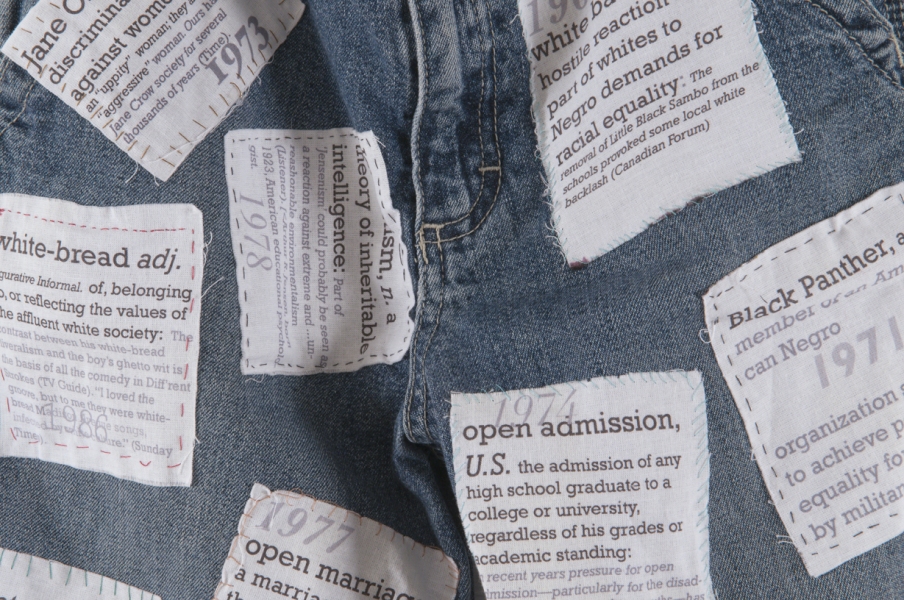 Random Search (detail)
2008
Jeans, Fabric Patches, Stitching
15" x 23"